Executive decrees upend TikTok, relief debates
Plus expectations beat reality, Beirut's disaster, Turkey's turmoil, and a good week for surveillance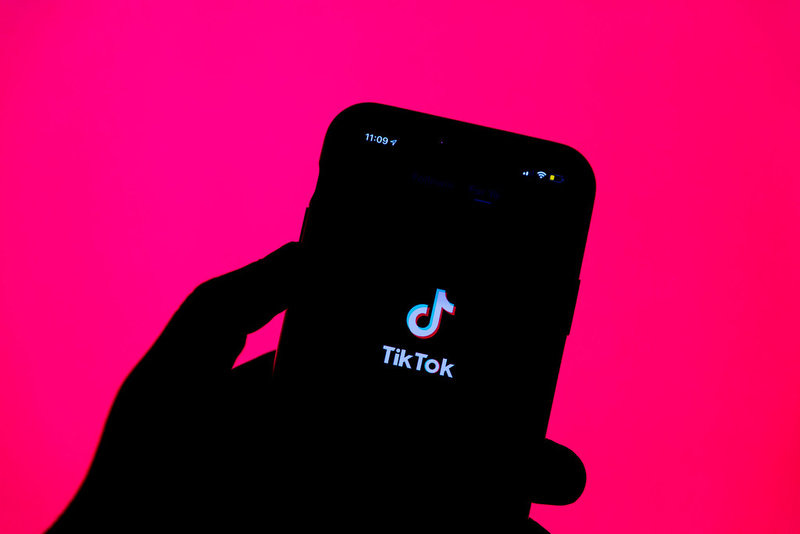 Hey everybody, welcome to another seven minutes of executively ordered dissident business news from Contention. This week: 
Markets love expectation beats, ignore reality 

Executive decrees upend TikTok, relief debates

Beirut explosion highlights sectarian corruption

Rapid Round: Turkey's turmoil, AIIB re-elects Jin, Facebook maneuvers on TikTok, surveillance plays stay hot 
Thanks again for reading. We think this project is important: chronicling a massive historic shift in the global economic order in real time. 
If you think it's important too please follow us on Twitter and Facebook, and share Contention with the button below.
---
Markets love expectation beats, ignore reality 
All three major stock indexes made big gains last week as earnings season continued to beat expectations -- the Dow led with a 3.8% gain, and both the S&P 500 and Nasdaq added 2.5%.
But it's the gap between expectations and reality that's the real problem, as investors grade the economy on a curve while real conditions stay severely depressed.  
This phenomenon shows up most starkly in employment figures. The weekly jobless claims and July jobs reports both beat expectations: 
The latter number was enough to raise real interest rates on hopes of future growth, reversing gold's rally by as much as 2.3%. 
Analysts did not expect the jobs increase because so much of the recent employment data has been bad: 
But the official numbers looked better than all the evidence, so markets went up. This is happening with corporate earnings reports as well, with a substantially higher number of beats helping to fuel the recent stock market rise. Specific examples underscore the disconnect from reality:
The Citigroup Surprise Index measures the aggregate gap between these expectations and reported results, and it has soared this year. This correlates with big stock gains, but now the Index -- and others like it -- is in clear decline.
So the curve is getting sharper, and the test is getting harder: bankruptcies are already nearing record levels and the dollar is sagging under political failure. How the forces profiting now will react to any real pain may be the hardest thing of all to predict. 
Executive decrees upend TikTok, relief debates
House Democrats and Senate Republicans failed to meet a Trump administration-imposed Friday deadline on relief package negotiations, accelerating a new erosion of constitutional governance in the United States. 
President Donald Trump followed the deadlock by making good on an earlier threat to impose a relief package through executive order, issuing dictates on Saturday to: 
extend enhanced unemployment benefits at a reduced level

defer payroll taxes for most workers

halt evictions in federally-subsidized housing

and suspend federal student loan payments.
The orders reflect a new strategy laid out in a June article by Bush administration torture lawyer John Yoo. Yoo interprets a recent U.S. Supreme Court decision to mean that presidents have blanket powers to issue illegal and unconstitutional executive orders.
Trump exercised the strategy earlier in the week to ban two popular apps owned by Chinese companies -- ByteDance's TikTok and Tencent's WeChat -- effective Sept. 15, unless the apps can find U.S. buyers. The orders immediately roiled Chinese markets, but also created confusion among U.S. investors, especially the WeChat order. Tencent is deeply staked in U.S. business, including: 
Full ownership in video game developer Riot Games and minority positions in Activation Blizzard and Epic Games

5% of Tesla

12% of Snap, makers of Snapchat

a minority stake in Reddit.  
The administration said the order would only apply to WeChat, but this also presents challenges: the app is a primary means of communication for U.S. businesses and their suppliers, customers, and other partners in China. Apple stands to lose significant market ground to Chinese rival Huawei if their phones cannot support the ubiquitous app in the Chinese market.
This decoupling is the point: the policy reportedly took shape after White House trade advisor Peter Navarro won a shouting match versus Treasury Secretary Steve Mnuchin in which he accused the latter of being "soft" on China. Navarro said that Microsoft -- which is pursuing a sale of TikTok -- may be required to divest its China business to qualify for the deal. Microsoft employs 6,000 people in China.
Chinese public media spoke out against the pressure, calling the forced sale a "Smash and Grab" robbery, perpetrated by a "rogue" country. Things are only likely to get more unpredictable in the months to come as Trump prepares executive orders to disrupt voting by mail. 
Markets aren't yet taking this into account at all, but evidence indicates that markets do well after close elections. Like the relief bills or clarity on China, they might not get that boost this year after all. 

Beirut explosion highlights sectarian corruption
A massive explosion in Beirut on Tuesday killed hundreds of people, left hundreds of thousands homeless, destroyed a large proportion of Lebanon's food supply, and crippled its largest port. 
The tragedy occurs in a country already suffering from an economic crisis brought on by the same corrupt leadership that failed to prevent the disaster. Western countries imposed this system and still seek to replicate it elsewhere.
Lebanon's economic crisis stems from a Ponzi scheme financial system: the country's central bank -- the BDL -- offers commercial banks rich interest rates for U.S. dollars, which pass the returns on to dollar-holding customers. The Lebanese government then uses these dollars to finance external debt and to buy imports for a country with little domestic production. Depositors who later want their dollars back can't get them -- they aren't there. 
That external debt financed a large public payroll controlled by sectarian political machines, as Lebanon's constitution distributes political representation by religion. This is a legacy of European colonialism, which also drew its borders without meaningful access to natural resources. 
A new refugee crisis stressed Lebanon's finances and the flow of dollars slowed. Their system crashed like all Ponzi schemes: the country defaulted on its foreign debts in March, and the state began printing Lebanese lira to cover government expenses. The currency collapsed on the black market, and hyperinflation looms. 
Now the sectarian system forms an immovable obstacle to any rescue package. The International Monetary Fund will not extend its largest-ever relief package unless Lebanon creates a unitary state expenditure account to replace the sectarian party accounts used today. 
Typical structural adjustment programs also threaten the patronage system. Anti-IMF riots earlier this summer opposed the coming austerity, but top finance officials and foreign minister Manal Abdel Samad have resigned in protest over government attempts to low-ball the debt situation. The explosion makes the situation much, much worse, and mass demonstrations are calling for an end to the sectarian system altogether. 
But the United States and its allies love this system: they have proposed confessional divisions for Libya, Syria, and Iraq. Arab nationalism once threatened to build an independent economic base through regional collaboration, an example that could inspire other countries in Africa, Asia, and Latin America. Rising wages and commodity prices would then threaten the economic order. 
The solution has been the chaos in Lebanon, Iraq, Syria, and Libya. The only hope for escape: that the United States is not the only country whose constitutional system is in collapse right now. 

Rapid Round
Turkey's own economic crisis deepened as overnight interest rates on the Turkish lira surpassed 1,000%. Local lira supply dried up as the country's central bank -- under direct political control of President Recep Tayyip Erdogan -- spent at least $2.5 billion in foreign reserves to prop up the currency without raising interest rates. Turkey has intentionally inflated an economic bubble, with much of the credit spent on imports, driving a current account deficit that prompted the initial threat to the lira. Turkey is refusing to work with the IMF to solve the issue, but has relied upon Qatar and more recently China to help resupply their foreign reserves. 
The Asia Infrastructure Investment Bank (AIIB), a China-founded alternative to the World Bank, re-elected its president, Jin Liqun this week. This follows recent protests from NGOs that the AIIB is failing to live up to promises on civil society engagement, especially when it comes to consultations with project-affected communities. Jin did confirm an expansion of COVID-19 related relief to $13 billion, a crucial opportunity as COVID diagnostics funding for low- and medium-income countries has fallen $1.75 billion short of commitments made by the WHO in April. 
Instagram launched its new Reels feature, a competitor to TikTok. Facebook CEO Mark Zuckerberg -- whose company also owns Instagram -- nonetheless warned employees that the government's ban and forced sale of TikTok "sets a dangerous precedent." Reels helped Instagram boost usage 15% in India when that country banned TikTok in June. Potentially related: Facebook fired a whistleblower this week that exposed the company's special treatment for right-wing pages, a phenomenon reflected in new research that found Instagram's algorithm favoring Donald Trump over rival Joe Biden. 
It was a busy week for the corporate surveillance state: Alphabet -- Google's parent -- announced a new 6.6% stake in home alarm company ADT. The move could help compete with Amazon's Ring brand surveillance system and integrate Google's data collection into ADT systems. Motorola Solutions, a major supplier of police technology, bought California-based video surveillance company Pelco for $110 million, in a bid to "further expand our global footprint with enterprise and public safety customers," according to Motorola Solutions CEO Greg Brown. Finally, consulting giant AlixPartners bought Freeh Group International Solutions, an investigation company founded by former FBI Director Louie Freeh. 
---
Disclaimer
Our only investment advice: Short the Bucks. 
Contact us with feedback or stories we might have missed. 
Photo credit: Solen Feyissa via Flickr